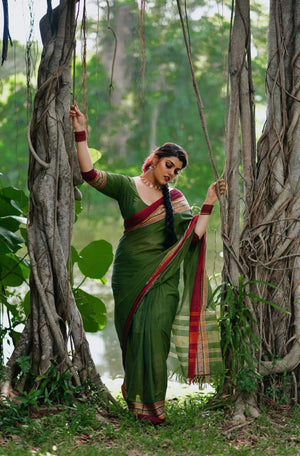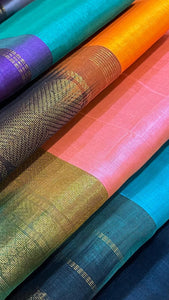 Kanchipuram Silk Cotton Sarees
Arangan Fashions' handpicked Kanchipuram Silk Cotton Sarees! These sarees are blend of silk and cotton threads woven together. The warp of the saree is woven in pure silk while the weft is made of cotton. A fine blend of silk for its elegance and cotton for its comfort. It is the best of both world! We have various designs from traditional buttas to geometrical patterns, from bold colours to modern shades.
Cotton Sarees
Cotton Sarees are all time favourite of many. They are light and comfortable and offers a great amount of breathability, which makes it perfect for hot and humid weathers. At the same time, cotton is an exceptionally soft material that usually does not cause any allergies. Not only it is comfortable to wear but the vibrant shades and the beautiful designs is hard to resist. Much more than a daily wear! In Arangan Fashions we bring all types of cotton sarees from India.